2019 Porsche Taycan To Boast 447kW, Over 500km Range
Wednesday, August 1, 2018 |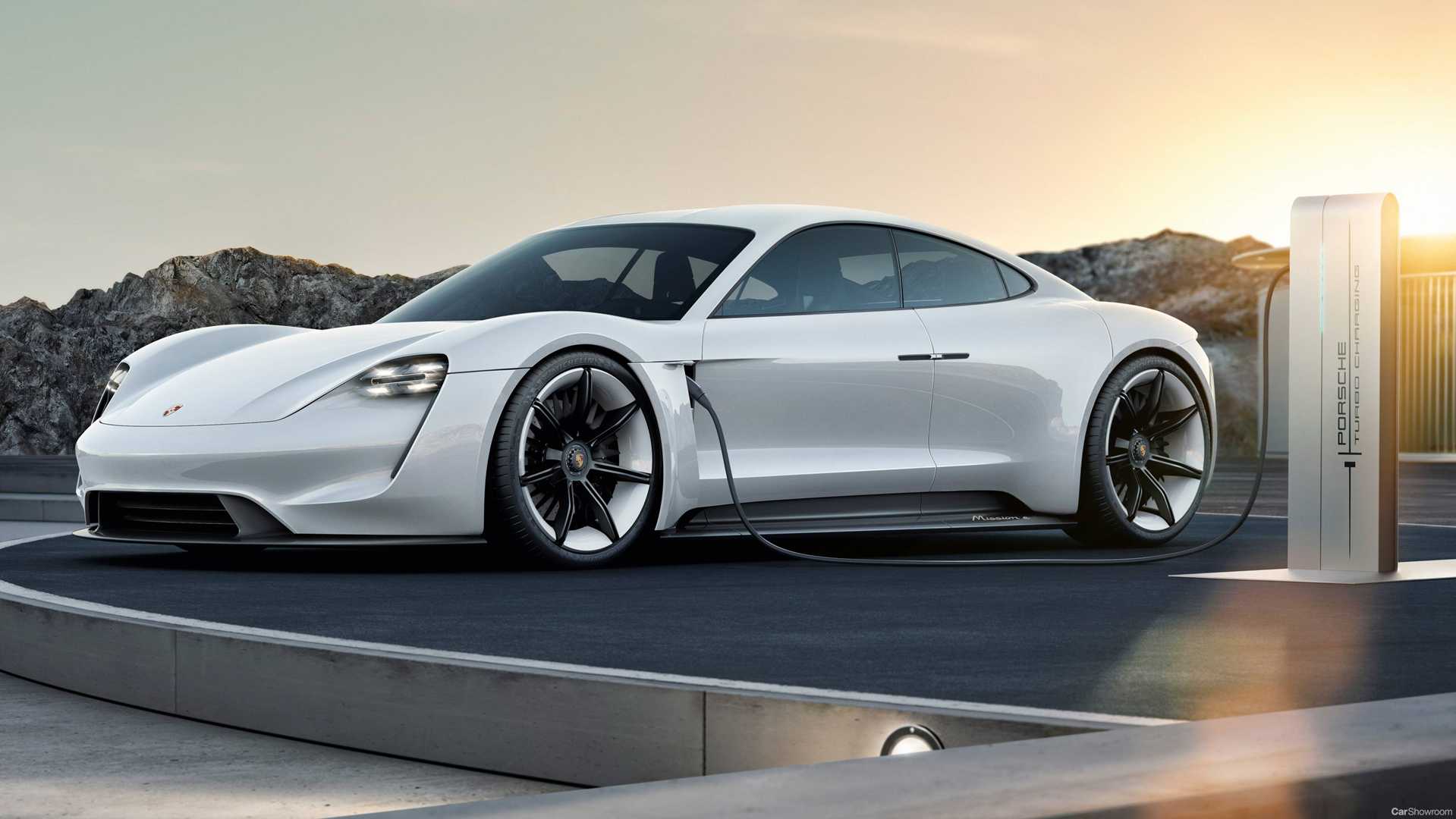 There's considerable hype surrounding the Porsche Taycan, a four door sports EV saloon production car that has stemmed from the Mission E concept that was revealed in latter 2015. After all, it will be the first legitimate competitor to the Tesla Model S, letting the world finally see what a long established automaker can do in the fully electric space.
Ahead of a potential reveal later this year or early in the next, and its on-sale start at the tail of 2019, Porsche has now released official information concerning the Taycan's specifications. For one thing, we can confirm that the production version will bear a striking resemblance to the Mission E concept from 3 years ago.
The all-new platform will be built around densely packed rows of lithium ion batteries that pack more charge per kilogram than anything currently available and rated at 270 watt-hours/kg. These will feed the racing-bred dual electric motors located on each axle which, in tandem, will deliver over 447kW.
With that much power and Porsche hard at work at making the shell and innards as lightweight as possible, they are claiming the Taycan is able to reach 100km/h in 3.5 seconds. Keeping the accelerator pinned will result in 200km/h arriving in 12 seconds from rest before topping off at a very Germanic 155mph (250km/h).
Rather than having the Taycan target the absolute fastest acceleration or top speed possible given the technology, Porsche have instead decided to play a game of trade-offs, prioritising reliability and consistent performance throughout its life. The Zuffenhausen marque claims a range of beyond 500km on a full charge is achievable and that its powertrain is robust enough to withstand multiple hard accelerations without any dip in ability.
Once that charge has been depleted, though, they are banking on its new 800-volt electrical architecture and 350kW CCS charging infrastructure making rapid charges possible, restoring over 400km of range after just 15 minutes on the plug, or 100km after just 4 minutes.
Upon its launch in late 2019, the Taycan in this guise is expected to remain the flagship in Porsche EV range for the foreseeable future. However, it will likely be joined by several other offshoot models that share many of its technological innovations.
While this is the most opaque of the company's plans so far, it's safe to expect lower tier variants of the Taycan coming to the fore before long as well as a crossover-esque variant similar to the Mission E Cross Turismo concept shown at the 2018 Geneva Motor Show.