Infiniti's Q50, Q60 Range Streamlined For 2018
Thursday, August 9, 2018 |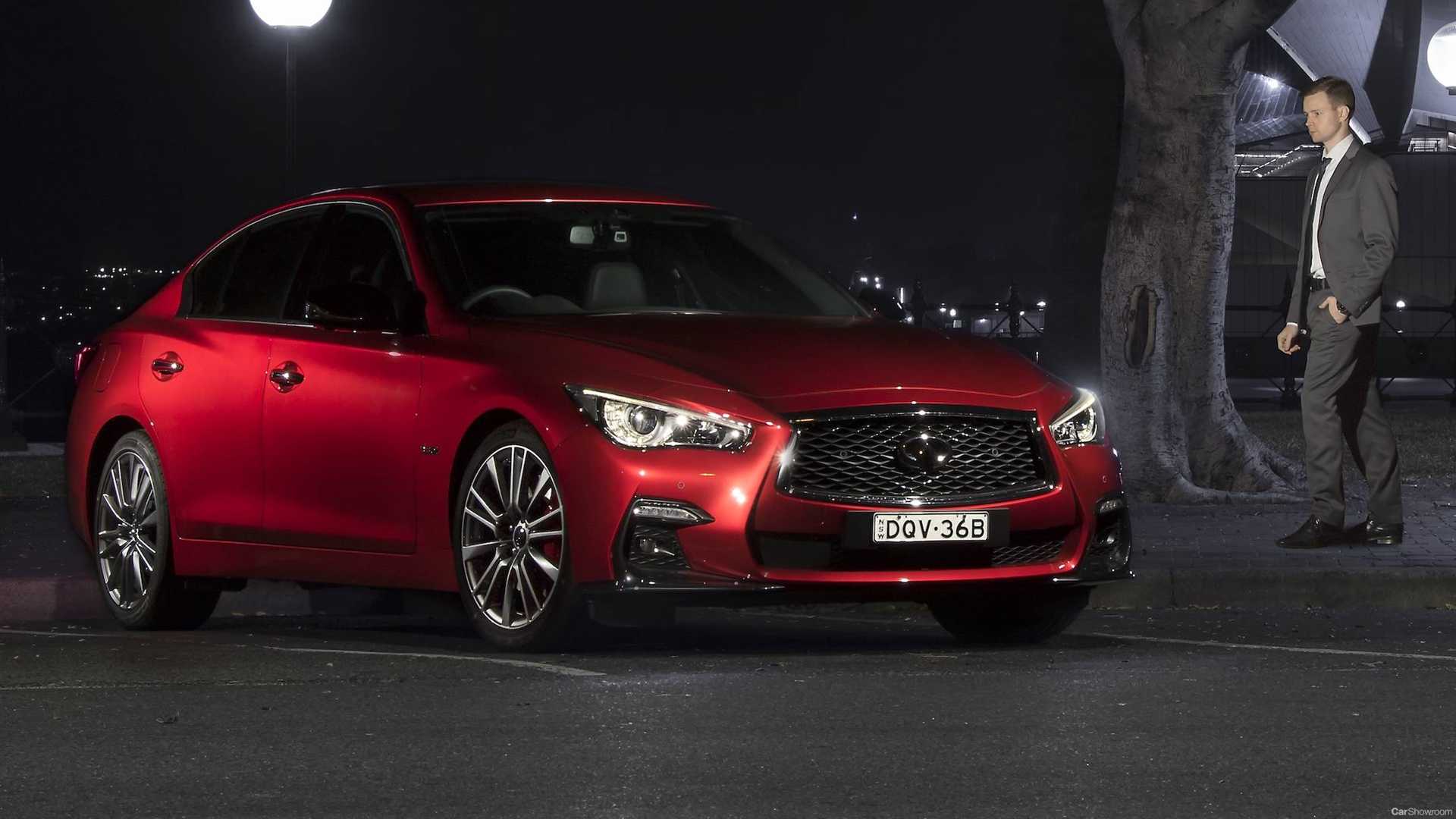 Only the entry level variant is supplied with a four-pot banger with Infiniti choosing to slot in their beefier 3.0-litre (single) turbocharged V6 into the step-up 3.0T Pure, priced at $58,900. The specifications otherwise remain identical, but that extra $4,000 buys you two extra cylinders and properly storming performance with 224kW and 400Nm behind the accelerator.
From there, sportier trim and a longer equipment list is available in the 3.0T Sport, which adds niceties such as LED headlamps, a 360-degree camera system, Lane Keep Assist, Adaptive High Beam control, as well the contentious Direct Adaptive Steering system. The upside is that this particular equivalent configuration would have costed buyers $5,500 more when the 2017 range was in effect, but now is priced at $64,900.
The Q50 HEV Blue Sport sits above the Sport at $70,900, a reduction of $2,500, and is expectedly aimed to be more luxurious and cosseting on the road, shedding the firmer sport suspension and matching interior trimmings. Accordingly, it uses a 3.5-litre naturally aspirated V6 under its bonnet, augmented by a transmission-integrated electric motor to send a combined output of 264kW and 564Nm to the rear wheels.
Lastly, there's the Q50 3.0T Red Sport, the only variant to use Infiniti's newer twin-turbocharged 3.0-litre V6 mill. It's kitted out with all the trappings of a high performance range-topper, including unique wheels, a lowered suspension, the requisite interior finishes, and a full bodykit. With 298kW and 475Nm on tap, the Red Sport is capable of an M3-worrying 4.5 second sprint from rest to 100km/h. And the best part is that, over the 2017 equivalent, it's now $5,000 cheaper.
Moving onto the updated Q60 range, the 2018 revision also starts with a 2.0T Pure variant with the same drivetrain seen in the sedan, priced at $63,900 - an increase over the previous base model by $1,000. Output is identical to the Q50 and so is most of its other specification.